The Anguilla and Sesame soup, accompanied by our breadsticks.

Match the Longhi

"At Sesame"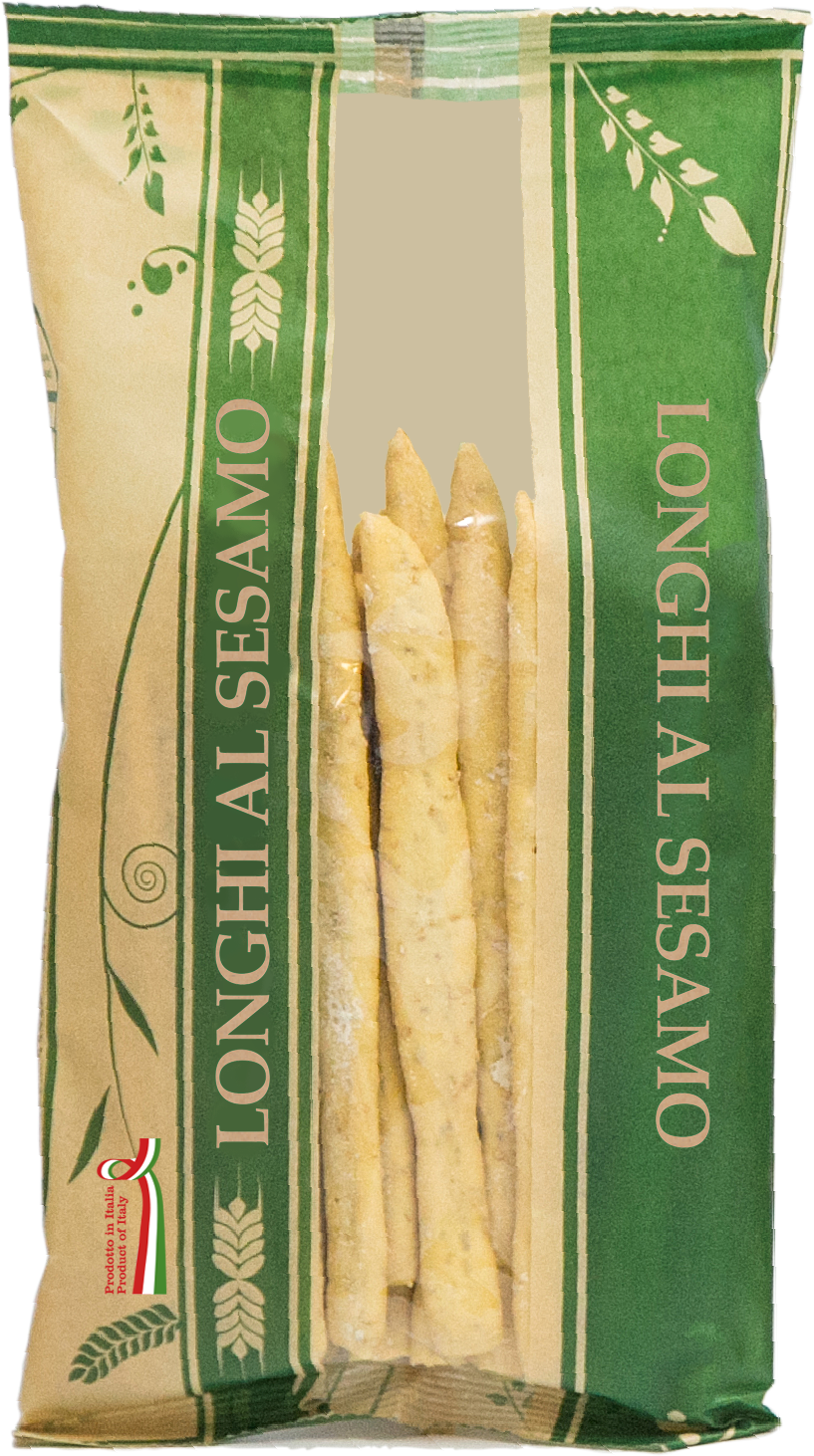 Eviscerare e tagliare le anguille in pezzi di circa 3 cm, adagiarle in una casseruola con circa 1 litro di acqua; salare e portare ad ebollizione.

Schiumare ed aggiungere a strati tutti gli altri ingredienti (per i meno esperti è consigliabile togliere l'anguilla per poi metterla come penultimo strato, in modo da controllare la cottura), le patate per ultime (è un riferimento per la giusta cottura di tutta la minestra).

Aggiungere dei semi di sesamo e chiudere con un coperchio e lasciare cuocere per circa 30-35 minuti. Si serve bollente accompagnata da i grissini al Sesamo.
Ingredienti per 4 persone
1kg di anguille da circa 2 etti ciascuna

1 kg di cicorie di campagna

un mazzetto di sedano selvatico

1 cipolla

4 pomodori

1 melanzana

1 zucchina

4 patate medie

4 pezzi di peperone

un piccolo mazzetto di cime di rape (se ancora in stagione)

8 cubetti di zucca rossa (se in stagione)

Sale e Peperoncino qb

Semi di Sesamo qb
Nella versione invernale melanzane, zucchine e peperone lasciano il posto alle cime di rape e ai broccoli.