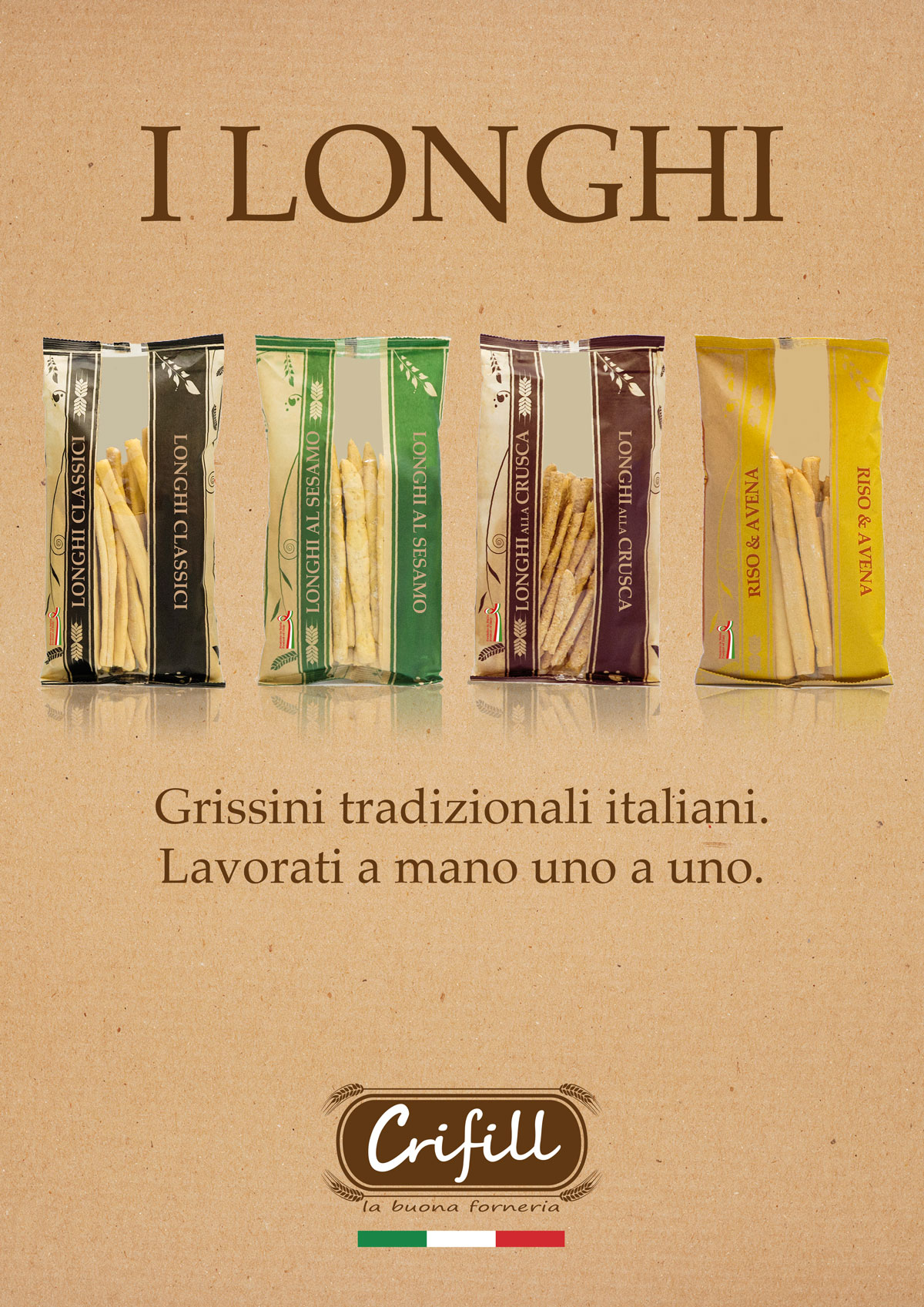 Classic Line
In our soups our classic line of homemade breadsticks gives its best, used as croutons, or crumbled in them, they will flavor your dishes with fragrance and taste.
Breadsticks as a substitute for bread the Longhithey can also accompany every moment of your day, use them for breakfast with chocolate, jam and a knob of butter, at lunch with your salads and cold dishes, and end up in your dinners with a nice grilled steak or grilled fish.
Whatever your tastes are, you will find in the the Longhi an excellent ally to enrich your masterpieces in the kitchen with taste.